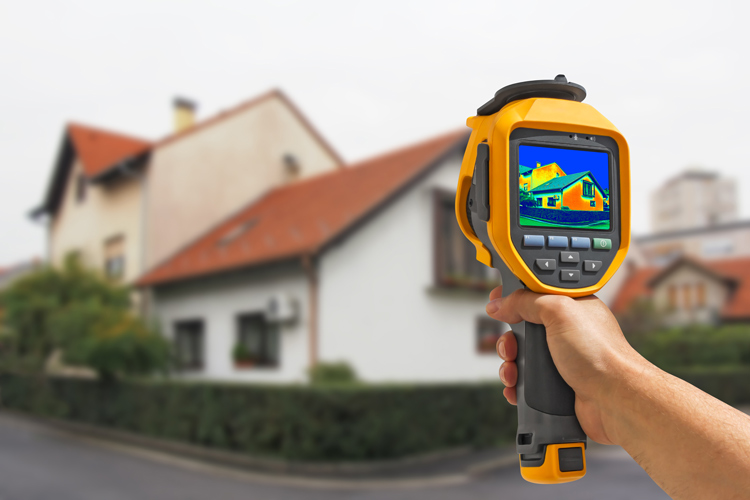 There are always places to cut corners, but some aren't worth it! A pre-purchase home inspection is one of those places. A buyer's inspection may be optional, but it's unwise to skip this vital step in the home buying process.
At FEI Inspections, we understand the stress that comes with a home purchase. That's why we help home buyers gain valuable knowledge so they can make the best decision about their home purchase. Documented facts about the home you are purchasing helps you avoid future problems. Don't make the costly mistake of skipping a home inspection only to possibly find out later that there are structural issues, moisture rot, or hidden termite damage. At FEI Inspections, for over 35 years, we've completed over 50,000 house inspections, giving homebuyers peace of mind.
Buying a New Home? Don't Skip the Home Inspection!
Here are some of the primary reasons you should always inspect a house before you purchase it.
1. Uncover hidden problems
Nobody likes surprise bills, and if there are hidden problems in the home you buy, you'll incur unexpected maintenance and repair costs. Avoid the bad surprises others experience, and get a professional home inspection. Go into your home purchase armed with documented facts, rather than making an emotional decision without the facts.
2. You have an "out"
When you put a contingency in your offer that includes a pre-purchase inspection, you have the opportunity to get out of the contract, renegotiate with the seller, have items repaired, or ask for the price to be lowered. In fact, the home inspection is the third most common reason that sales of homes are not finalized. A notable 14% of the people who are buying homes and get inspections find the information so valuable that they back out of the deal and find a different home to purchase! That speaks volumes as to the value of a home inspection.
3. They are relatively inexpensive
When you look at the cost of a new home, and compare it to the price of a professional home inspection, the inspection is inexpensive. Most home inspections cost between $300-600, depending on the size of your home. Radon and HVAC inspections add to the base price, but they are worth the investment. Avoid thousands of dollars in potential maintenance and repair needs by investing in a pre-purchase inspection.
The people who regret not getting a home inspection prior to buying a home are likely the ones who later uncover structural issues in their new home. A quality, professional inspection will look extensively at your prospective new home's foundation, and other structural elements of the home. Structural problems can originate from a poorly built home, or from other factors. Avoid the stress and costly repairs a house that isn't structurally sound needs by hiring the pros to identify exactly what is going on with the integrity of the home's structure. A foundation with problems is one of the biggest red flags about a home that exists.
5. Identify the need for large ticket repairs or replacements
If the roof needs to be replaced, you're looking at $10,000 or more for a new roofing system. It pays to know in advance if the roof is in good working order or not. Get the pros to find out the roof's age, and uncover any needed repairs or replacements. The cost of the roof's needs could potentially be factored into a renegotiation of the price or the terms of a house purchase.
6. Peace of mind
If you don't get a home inspection before purchasing your new beauty, you may suffer undue stress from not knowing exactly what you bought, and what may need repairing soon after buying the home.
7. The safety of your family
The safety of your family means everything! Don't compromise your loved one's safety by skipping the home inspection. The pre-purchase house inspection takes a careful look at the electrical system, and if you add a radon test, it can help uncover dangerous levels of radon in the home. Radon is a carcinogen which causes lung cancer. Any radon exposure is risky. Avoid the silent killer, radon, by taking precautions and having your home tested during the inspection.
8. Negotiation leverage
The inspection is done by a third party. It's done professionally by experts; and it protects you—the buyer. It can also aid you in the negotiation process. You have facts, pictures, and reports from an objective party—the inspector. And the report you have from your pre-purchase inspection can literally save you thousands of dollars at the time of purchase—in the sale price—or after you buy the home. You have options when you have facts. You can ask the seller to lower the price of the home, you can ask them to do some of the repairs, or you can walk away if you find out too much is wrong with the home.
Inspections don't have to be limited to older homes. It's important to have your custom built home inspected too. Whether your next home purchase is new, almost new, or vintage, an inspection is a wise investment in your overall home purchase.
Want to feel confident about your home purchase?
We've got solutions that will help you make a stress-free, wise home purchase. With a structural engineer from FEI Inspections conducting your inspection, you can be confident you have the optimal input from the pros.
We are based in the Tulsa/Broken Arrow area, and do inspections in the greater Tulsa area as well as all over Northeastern Oklahoma. Take a moment and talk to us today about your inspection needs. Your investment will pay off in the long run as you go into your home purchase with both eyes wide open, and the facts you need to purchase the best property with success.