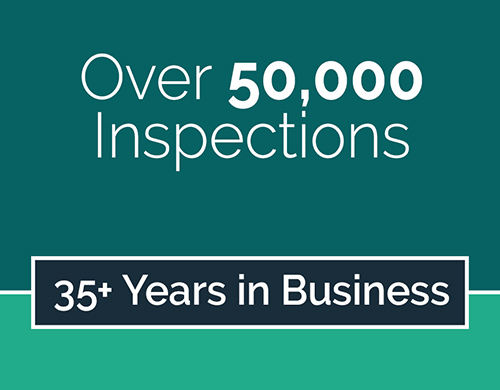 FEI Inspection Services, a division of Foundation Engineering, Inc., has provided engineering and inspection services for the Greater Tulsa community since 1984. Since then, we have completed over 50,000 inspections for our clients. FEI Inspection Services performs home inspections that meet the needs of buyers, sellers, owners, investors, and insurance companies and comply with the real estate contract requirements of the Greater Tulsa Association of Realtors. We also inspect commercial buildings.
As a full service inspection firm managed by Professional Engineers, FEI is qualified to offer most types of inspections, including Structural Inspections, Drainage Inspections (Moisture), Roof Inspections, Electrical & Plumbing (EMP) Inspections, Termite Inspections, Wood Rot, Pool, and Security Systems. All FEI inspections are performed by a licensed Professional Engineer (PE) or licensed inspector. Termite and Wood Rot inspections are conducted by a licensed extermination company.
FEI's professional staff members are available seven days a week and after hours to answer questions and consult
with clients.
Our clients include:
Real Estate Brokers (Century 21, Chinowth & Cohen Realtors, Coldwell Banker Select, ReMax, Keller Williams Realty, McGraw Realtors, and relocation/third party), Insurance companies, Investors, Buyers, Sellers and Homeowners.
Our engineers and licensed inspectors:
EMP Home Inspectors
John Gharibvand (License# 056)
Mark Howard (License #1269)
Ash Ebady (License #509)
Dwain Anderson (License #1706)
Termite Inspectors
Michael Payne (Sure Shot Exterminating, Inc., License #C-5270)
Eric Kaiserman (Done Rite Exterminating, Inc., License #24554
Dennis Forehand (Brewer-Russell Exterminating Co., License #CA-004629)
Pool Inspectors
Byrd Pool Service Inc.